The Nonprofit Industrial Complex Strikes It's Ugly Head at City Council (5/25)
Updated: Jan 19
Nonprofits fighting for the breadcrumbs of $1 million while police asking for $165 million. The Shame! (Issa lot so we include an addendum with even more details at the end of this summary)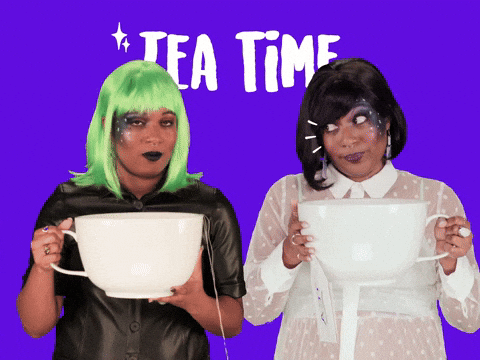 Chiiiiile it's MESSY BOOTS!
So...Dr. Nicole Clavo's, Manager from the Office of Violence Prevention announces awarding $1 million dollars in grant funding to organizations doing violence prevention work in the City. There was not enough to fund the over $2 million in requests. The City is getting away from "sole sourcing" or only contracting with one org: Read Sierra Health Foundation which does Healing the Hood & Advance Peace which were not on the list of those orgs receiving funds. They had been before. So what happened?
Cue in a slew of public comments on how important Advance Peace (AP) and Healing the Hood (HTH) are to violence prevention.
Side Note: Very few programs work with the SAME population as Advance Peace because it is HARD and requires a very specific skill set. What is frustrating is that instead of thanking and appreciating AP for the unique role they play in the community, the city never fully supported them. Pro-cop staff in the City Manager's office and pro-cop Councilmembers routinely scrutinized AP (operating on a $2 million shoestring budget) in ways they never scrutinized the police operations or efficacy.
Well here comes the mayor lecturing that 1) Advance Peace did not apply for the grant (which likely happened cuz they wanted AP to work with Police and given the population AP works with, they cannot work with police. ). & 2) that community groups need to work together to set their priorities because Council can't set it for them.
"when the community puts its differences in front of the Council it does not end well...I get what's going on, there are lots of rivalries. Please don't put that on our door step"
He suggests that maybe we do another round with CARES 2 funding.
Ashby agrees.
Guerra is like no. He has talked to many members of his community and they want Advance Peace. He wants this to come back with AP as part of the 2021-2022 budget.
(Cue this is where Guerra and Ashby show their differences for their 2022 state Senate race against each other)
Mayor says we ain't got the money but can fund it with CARES 2 funding.
Councilmember Rick Jennings wasn't happy with that at all. To add insult to AP not getting funding injury, he was also upset that well-known nonprofits such as Rose Creative Empowerment did not receive much money ($83K) or were not on the list while others he hadn't heard of were funded with $250k when they have the same scope of work.
"We have six new orgs, four we don't know anything about. They haven't been part of the collaborative process that Healing the Hood and Advance Peace has been a part of…"
He continues "I don't see the comprehensive plan for this fitting in with what we have been doing with Healing the Hood and Advance Peace…The community clearly is telling us they want continuity. They have seen those partners been successful..How did these 6 get to the top?" Let's fund the proven collaboratives who have done this work and find resources to bring in new one. This funding process did not allow for collaboratives. "
So what exactly is going on?
What we have heard is that Dr. Clavo came in with her own plan. She is not a fan of Advance Peace nor does she believe in the efficacy of the work that is Healing the Hood. Therefore, she is looking to fund other orgs—a counter collaborative if you will to the one already in existence to HTH and AP.
Then there are the alliances of what community org is more aligned with Chief Hahn of the Police Department or Chet Hewitt of the Sierra Health Foundation.
All bad/sad because it sounds like politics before community. This is the unfortunate reality of the

Nonprofit Industrial Complex

. There is a lot of work but not enough money and so orgs are fighting and creating alliances.
So, there you have it. If you were as confused as we were watching that meeting, hopefully this cleared some things up.
In the end, Jennings got the votes to pause decision being made on funding these org and to have a workshop instead to dig in deeper. Stay tuned.
--------------
Addendum:
WHAT MEETING DID YOU ATTEND? Sac City Council
DATE OF MEETING May 25, 2021
WHAT IS THE AGENDA ITEM YOU ARE GIVING FEEDBACK ON (IF ANY)? 24 - Gang Prevention and Intervention Taskforce Grant Program Awards
WHAT WAS THE SOCIAL JUSTICE ISSUE(S) DISCUSSED (CHECK ALL THAT APPLY): Other
IF "OTHER", PLEASE DESCRIBE: Violence Prevention
WHAT HAPPENED? TELL US THE MAIN POINTS IN YOUR OWN WORDS. Dr. Nicole Clavo is the manager of the office of violence prevention. In January her office released a $1 million RFP for community-based organizations (CBOs) to fund prevention, intervention and suppression efforts. In respon